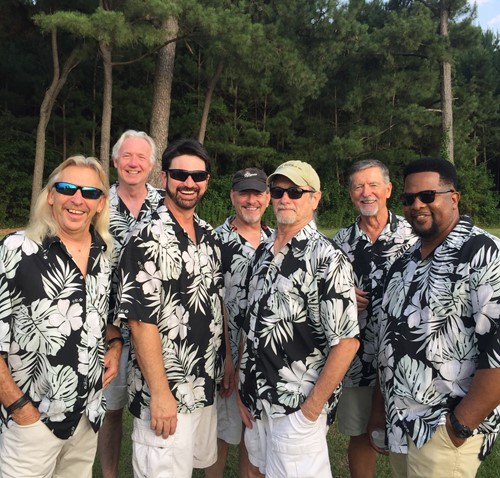 The Sand Band is a Variety/Dance Band based in Pinehurst, NC covering favorites from Motown, Classic Rock, Oldies, and our specialty - Carolina Beach & Shag music.
The Sand Band travels the Carolinas and surrounding areas, performing for festivals, weddings, clubs, corporate events, and other venues.

"Cat5 Band" A group of professional musicians that have come together with a common purpose to provide the best music possible to audiences all over the country. 
Group 5 Entertainment Inc. is excited to announce the formation of the Cat5 Band with band members Jerry ThomasWest, Camron Dudley, Glen Tippett, Hugh Blanton, and Tim Sidden!
Visit them on Social media @Cat5live  
Email TheCat5LiveBand@gmail.com